Home
K+M Chocolate:

Better Together
Whimsical Inclusions + Single-Origin
K+M CHOCOLATE
Prized cacao and imaginative flavor expressions. A new collection of bean-to-bar milk and dark chocolate crafted with Chef Thomas Keller's exacting standards and meticulous attention to detail. Roasted, ground, and molded by hand in Napa Valley, California.
Keller + Manni Chocolate
Michelin-starred Chef Thomas Keller and legendary Italian olive oil producer Armando Manni have teamed up with a vision to develop the world's highest quality chocolate.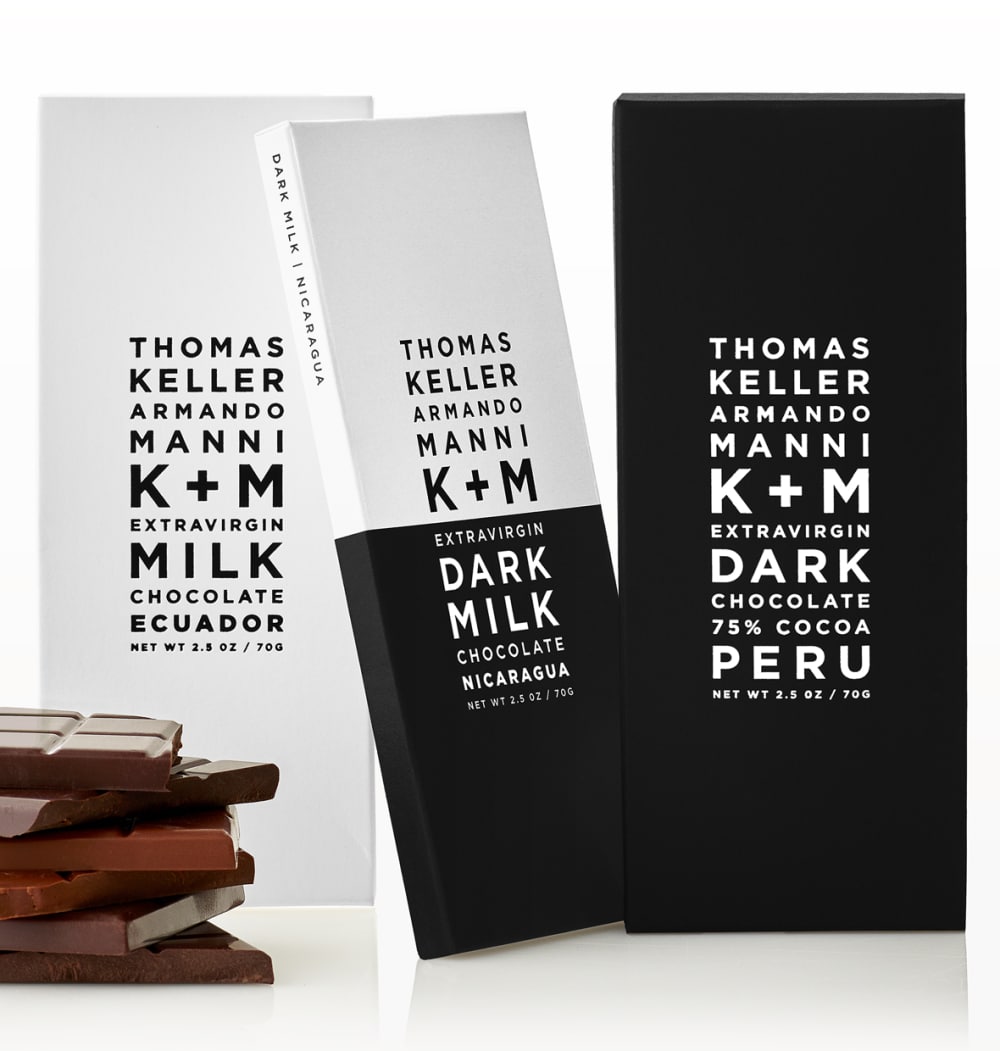 K+M Extravirgin Chocolate
True to the reputation of its founders, K+M takes bean-to-bar chocolate in an innovative, delicious and healthy direction. Our bars benefit from the addition of a small amount of Armando Manni's exquisite organic extra-virgin olive oil in place of a portion of added cocoa butter. The olive oil imbues the chocolate with a silken texture and boosts the antioxidant levels, while enhancing the cocoa bean's complex flavors.

Made with: MANNI Extra Virgin Olive Oil, TOSCANO, Protected Geographical Indication, ORGANIC.